Elite Baseball Lessons, Cage Rentals, & Group Fitness
Catalyst Sports is an indoor sports facility that focuses on baseball and fast pitch softball. We provide elite baseball and softball lessons, cage rentals, speed and agility training, and workout classes. Our facility includes world class video and instruction. The cages can also be easily removed to open up the facility to a spacious multi-purpose area.
Upcoming Events:
Time: 10:00-1:30pm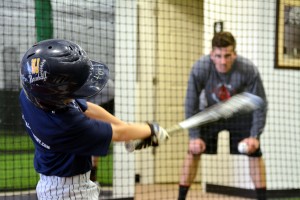 The Catalyst Sports Hitting Camp with be on May 11 and it will begin at 10:00am and go until 1:30pm. We will be going over focusing on hitting with video analysis that will include an in depth review of all hitting mechanics. Each player will receive personal attention on their swing and will take plenty of swings.
Sign up now, as space is limited to 12 participants to ensure a great player to coach ratio and individual attention.
This clinic is focused on teaching major league mechanics. We recognize that aspiring athletes can only practice so much in a day, therefore that time needs to be spent working on the most important things. Interestingly enough, very few people do this. Several individuals work extremely hard, but they don't necessarily work smart. This clinic will teach you how to work smart because we will show you what the important things are, prove to you that they are the important things, and then show you how to change your deeply ingrained muscle memory to allow you to actually implement major league elements. More importantly, to allow you to actually get your training to TRANSFER into the game.
Price: $60
Click Here to Register (Hitting Clinic)
---
First Baseman's Camp – April 22nd
Time: 6:00pm – 8:00pm
Come join our newest coach Ryan Mulhern in our first baseman's camp. Ryan will be teaching up to 12 athletes all of the tools needed to become a great defensive first baseman. Topics covered will include:
fielding
blocking
pick-offs
relays
Scoops/short hops
Give your kids the opportunity to learn how to play 1st base and get insight into the nuances of the position. This clinic will help your players get the edge by learning the simple tricks that make playing 1st base much easier. These little tricks will simplify things and make playing the position much more fun.
Day: Tuesday, April 22.
Time: 6:00pm-8:00pm
Location: Catalyst Sports (Click for Directions)
Price: Only $49 for 2 hours with a pro
Capacity: only 10 spots remaining
Sign up now as space is limited to 12 participants to ensure great player to coach ratio!
---
Catching Clinic – April 7, 14, 21, & 28:
Time: 7:00-8:30pm
The Catalyst Catchers clinic will start Monday April 7th and it will run every Monday for 4 weeks. Each player will receive hands on instruction from our catching instructor and other coaches. We will make sure to work on basic catching theory as well as keep the drills fresh and fun for the players. They can expect to address: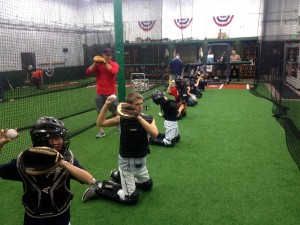 Receiving
Blocking
Fielding Bunts/Drop 3rd Strikes
Throwing
Sign up now, as space is limited to 8 participants to ensure a great player to coach ratio and individual attention.
Price: $120 for all 4 sessions
Click Here to Register (4 week Catching Clinic)
---
Defensive Clinic, April 11, 18, 25, & May 2: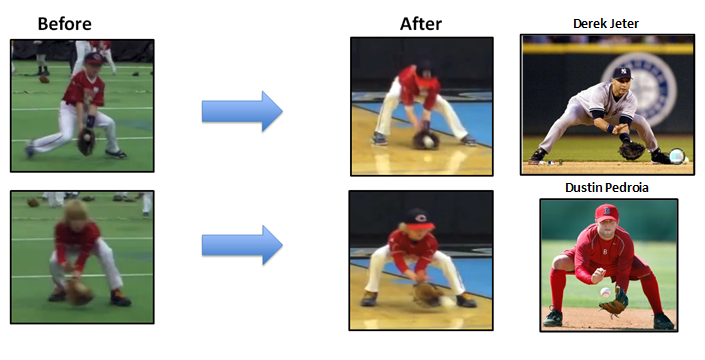 The fastest way to improve your infielding technique guaranteed!
Time: 7:00-8:30pm
Catalyst Sports will be hosting a defensive specific clinic at the new Catalyst Sports Facility in Golden, Colorado. It will be held on Friday evenings from 7:00pm-8:30pm. Players, Coaches and Parents are all welcome. Our focus is to help kids improve their skills immediately in the short term…but more importantly give out the knowledge and tools to help players, coaches and parents take what they have learned and apply it beyond the weekend. That's why we will provide video analysis identifying where we can improve and what we do well, along with checklist that help young players and coaches put the proper drills in place and continue to improve after the fun filled weekend!
Learn the fundamentals that big league defenders use to be successful. We only teach proven methods that will absolutely make your young ball player better at his or her position and give them the success that makes the game fun.
Click Here to learn more about what you will be learning at the clinic
Price: Currently discounted to $79 for all 4 sessions
Click Here to Register (Defensive Clinic)
---