Holiday Hitting Camp – Monday Dec. 29th, 12-3pm
(Registration Now Open)
Catalyst will be holding our annual holiday hitting camp on Monday Dec. 29th from 12-3p. Start this off-season out with giving your kids the exact same me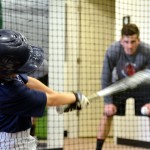 chanics that all the best hitters throughout history have displayed.
At Catalyst we don't teach hitting theories. We teach hitting facts. YOUR child will be given all the tools he or she needs to set them up for success at the plate for years to come.
Each Participant will receive:
A video breakdown session of each players swing compared to a current MLB players swing
Multiple drills and techniques to continue training after the camp
Personalized attention from our professional hitting coaches
An exclusive discount for private lessons only available to camp attendees
Bat Speed Reading
Exit Speed Reading
The kids will be out of school, so drop them off and we'll take care of the rest!
This camp will be capped at 15 attendees to ensure a great coach to player ratio. So, sign up now!
Date: December 29th, 2014
Ages: 8-18
Price: $110 per participant
---
Pitching Camp – Saturday Dec. 27th, 2-5pm
(*Registration Closed – Sold Out*)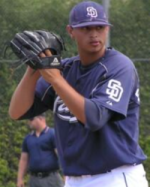 The first step is learning the correct mechanics. On the 27th of December from 2-5p we'll be teaching the same mechanics that the BEST pitchers in the Major Leagues have displayed throughout history.
Not only will we teach YOUR player how to throw more accurately and consistently, but we will also be giving them proven techniques and workouts that will increase velocity dramatically.
Coaches:
The camp will have a 3:1 player to coach ratio. Heading the camp will be Catalyst's lead pitching coach Corey Slinkard. We'll also have former San Diego Padre and current Catalyst coach Ray Garramone in attendance and working directly with your players.
Click Here to read more about the coaching staff
This camp will be capped at 12. Make sure you register as early as possible due to the prevalent demand for pitching instruction.
**Although this camp is now full, you can click below to get on the wait list in case a player isn't able to make it as well as be notified for  the next pitching camp or join our hitting camp only 2 days later on Dec. 29th from 12p-3p below as well
---
Elite Baseball Lessons, Cage Rentals, & Group Fitness
Catalyst Sports is an indoor sports facility that focuses on baseball and fast pitch softball. We provide elite baseball and softball lessons, cage rentals, speed and agility training, and workout classes. Our facility includes world class video and instruction. The cages can also be easily removed to open up the facility to a spacious multi-purpose area.
Group fitness classes! 40 class times are now available each month to help fit your schedule. Let us help you get in the best shape of your life.
 
"Thanks Corey and JT for all the time you have taken out with Jadon. His batting has improved 100 percent. Corey you have not only provided professional instruction training, but you have been a great mentor for Jadon helping to develop his character, sportsmanship, and self-confidence." - Tracy


"4 games 3 home runs 1 grand slam! Thank you JT and Corey!" - Lucas DeSantis, Colorado Academy High School Senior
Catalyst Fitness
"Catalyst Fitness has improving my cycling exponentially. All of the interval training and core work is really starting to pay off!" - Kathy Imes
10am class – Mon, Tue, Wed, Thurs, Fri & Sat.
6pm class – Mon, Tue, Wed, Thurs.
Class Information:

Every class is tailored to challenge your body to perform in various dynamic & explosive moments. However, proper modifications will be made for all fitness & ability levels. This class mixes calisthenics, body weight exercises, strength training, yoga, and cardio to help you to reach all of your fitness goals. From Core, Balance, Speed, Power, Agility, Plyometrics, Strength & Endurance Training, we cover a wide variety of training techniques in order to bring out the best results in all our members.
Catalyst Fitness is a positive atmosphere that will provide a great community of support to help you achieve all of your fitness goals. Your overall health and well-being is our primary interest, this program provides the platform for you to become your best self. We want you to have tons of fun and get in the best shape of your life. Tap into the community and experience the incredible energy that our classes will give you. You will leave this class feeling inspired.
In the Press
Check out these write-ups about Catalyst Patriarch – Troy Slinkard