Elite Baseball Lessons, Cage Rentals, & Group Fitness
Catalyst Sports is an indoor sports facility that focuses on baseball and fast pitch softball. We provide elite baseball and softball lessons, cage rentals, speed and agility training, and workout classes. Our facility includes world class video and instruction. The cages can also be easily removed to open up the facility to a spacious multi-purpose area.
Group fitness classes! 40 class times are now available each month to help fit your schedule. Let us help you get in the best shape of your life.
NEW ONLINE SCHEDULER COMING OCT 22, 2014!
Sign up for classes and scheduler services through the MindBody Connect App! Available for iPhone and Android
Catalyst Sports is pleased to announce that we will be switching over to a new online scheduler this October 2014. MindBody is going to allow us to track customer attendance, improve class structure, it will greatly facilitate the process of signing up for classes and scheduling lessons, and much more! Here are a couple of things to note: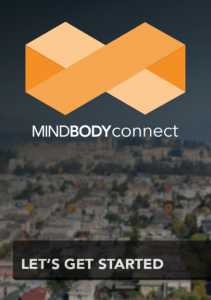 Please download the app MindBody Connect. This will be how you sign up for classes and schedule lessons. Available for Android and iPhone.
If you have purchased a package of lessons, you WILL NOT be losing them. All of your remaining sessions will be transferred over.
We are going to need everybody to scan their credit/debit cards again to put them back on file for quick and easy payments.
All Members please check in for Baseball Academy classes as well as fitness classes.
Our expected launch date is October 20th, 2014.
For more questions on details please ask Coach Corey Slinkard
Thank you so much and we look forward to strengthening the community we are all apart of here at Catalyst Sports!
NEW SCHEDULE:
Monday:
Tuesday:
Fitness Class – 10:00 – 11:00am
Baseball Academy – 4:00 -5:30pm
Fitness Class – 6:00 – 7:00pm
Wednesday:
Fitness Class – 10:00 – 11:00am
Baseball Academy – 4:00 – 5:30pm
Fitness Class – 6:00 – 7:00pm
Thursday
Friday
Fitness Class – 10:00 – 11:00am
Saturday
Fitness Class – 10:00 – 11:00am
Baseball Academy – 11:30 – 12:30
Catalyst Fitness
NEW CLASS TIMES AVAILABLE!
10am class – Mon, Tue, Wed, Thurs, Fri & Sat.
6pm class – Mon, Tue, Wed, Thurs.
Class Information:

Every class is tailored to challenge your body to perform in various dynamic & explosive moments. However, proper modifications will be made for all fitness & ability levels. This class mixes calisthenics, body weight exercises, strength training, yoga, and cardio to help you to reach all of your fitness goals. From Core, Balance, Speed, Power, Agility, Plyometrics, Strength & Endurance Training, we cover a wide variety of training techniques in order to bring out the best results in all our members.
Catalyst Fitness is a positive atmosphere that will provide a great community of support to help you achieve all of your fitness goals. Your overall health and well-being is our primary interest, this program provides the platform for you to become your best self. We want you to have tons of fun and get in the best shape of your life. Tap into the community and experience the incredible energy that our classes will give you. You will leave this class feeling inspired.
In the Press
Check out these write-ups about Catalyst Patriarch – Troy Slinkard